At New World Hotels & Resorts, we believe in creating and nurturing strong relationships with those around us, wherever we are. The way we do business, our support for others and the respect we pay to the environment are how we give back to our local and global communities and to the people we work with.
Our corporate social responsibility involves philanthropy, safety and quality, the environment, and our workplace culture. Activities conducted by individual New World Hotels properties range from financial support for victims of natural disasters, to educational opportunities for children, to recycling and conservation efforts, to providing career-enhancing training for all our staff.
In particular, we believe that learning is the foundation of all growth and possibility. In that spirit, New World Hotels & Resorts has partnered with Room to Read, a global organisation transforming the lives of millions of children in low-income countries by focusing on literacy and gender equality in education.
We believe that one of the best ways to alleviate poverty is to provide schooling for young women. New World Hotels & Resorts contributes funds to Room to Read's Girls' Education programme that enables 100 young women to continue their secondary school education in Siem Reap, Cambodia. This programme reinforces the girls' commitment to their own education, works with them to develop essential life skills, and increases support for their education among their parents and communities.
To learn more about Room to Read's inspiring outreach in the Kingdom of Cambodia, please watch this video.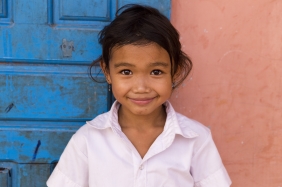 For more information on Room to Read and its programmes, please visit roomtoread.org.